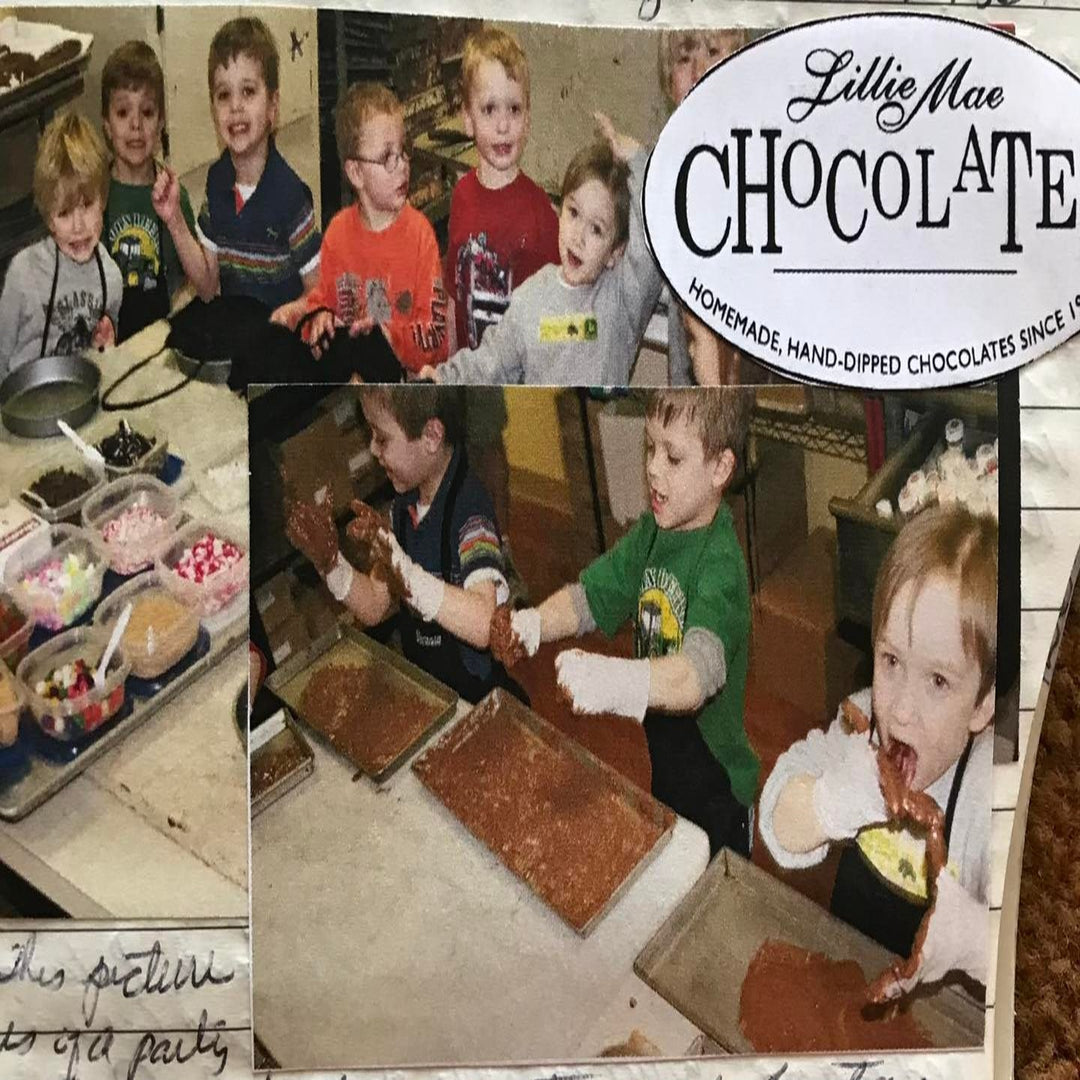 Kids Chocolate Pizza Party
---
In stock, ready to ship

Inventory on the way
Our chocolate pizza party is one you won't forget!
Each kid or kid-at-heart will come home with their own chocolate pizza. Each party is 90 minutes of chocolate heaven! Parties are available during the week and on Saturdays during business hours (depending on seasonal availability). Parties held outside of business hours will include a gratuity charge of 15% for our staff. Min 6 people Max 12 people for ages 5 and up. We will message you to setup your party date after you book your party.

The group will gather, wash hands, and gear up with gloves, hairnet, and apron. As everyone is doing that you will learn about the different types of chocolate and sample all three types! YUMMO

Next each person attending will get a chance "play" in the chocolate. We will place some chocolate on a special pan for chocolate finger painting. This gets everyone warmed up for the exciting part. Chocolate pizza!!

We have special pans that we load with a chocolate pizza "crust" for each person. They will load the chocolate pizza special toppings and candy toppings from our shop. You will be amazed at the pizza works of art and what a loaded chocolate pizza looks like. Don't worry - taste testing of the toppings is allowed!! 

Of course the cheese is next and what better for chocolate cheese than white chocolate! After that it's into the oven (otherwise known as the cooler). 

We will place each partygoers pizza in their own pizza box and home they go!!

If you LOVE your party - tipping of staff is always appreciated!!
Please fill out the Party Host Consent Form
Please have party attendees and/or parents/guardians fill out  Chocolate Party Participant Consent Form