Awesome chocolates and great service!
About Lillie Mae
We love bringing joy to our both our customers and employees through sharing our love for confections. Made fresh daily right in front of you, a handmade, hand-dipped Marshalltown original since 1939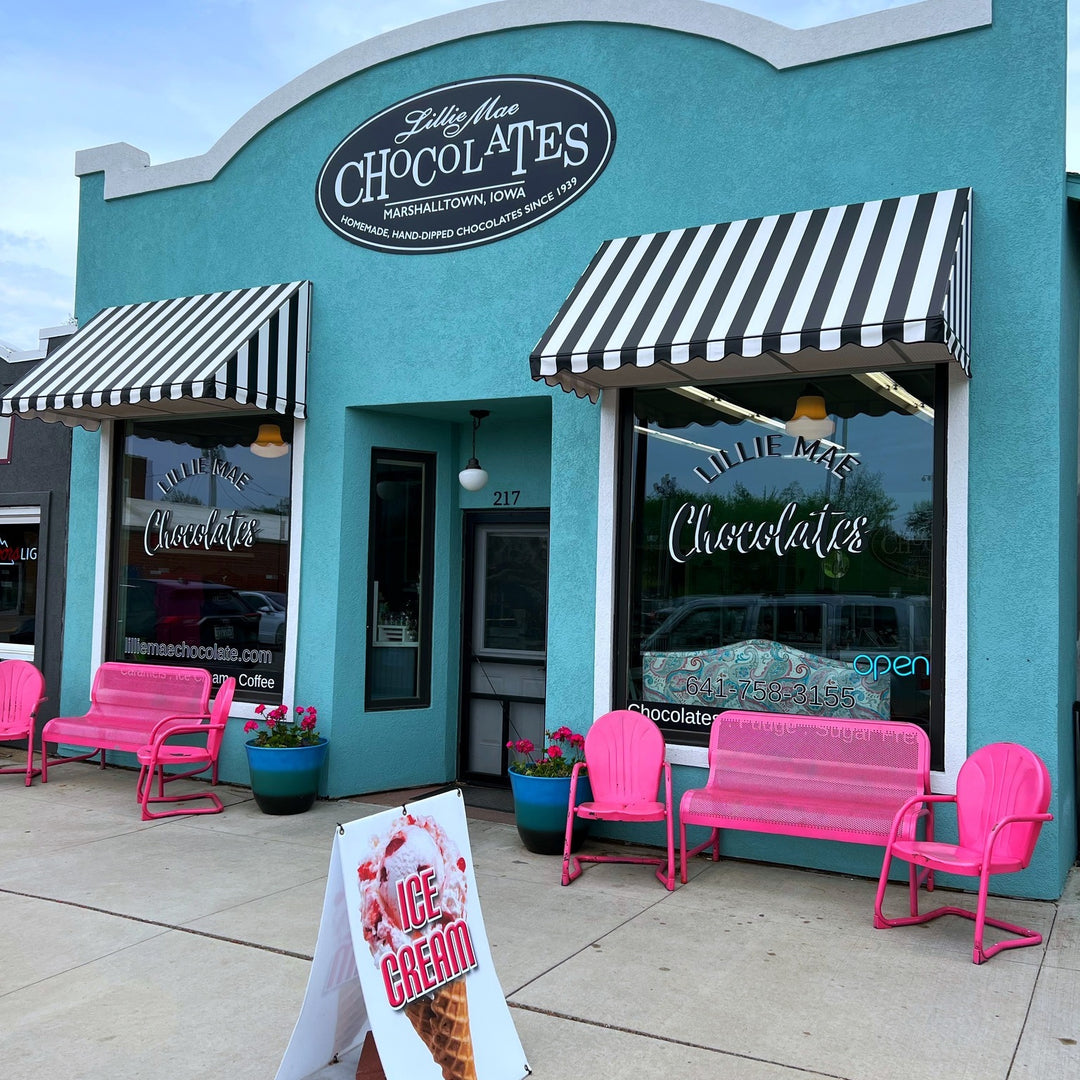 ★★★★★

My Favorite!!

The caramels are the BOMB. My favorite treat by far. They are smooth, delicious and a nice size for a special treat. You can't eat just one.. Yum!

Paula W.
★★★★★

Best Candies Ever!

Did you ever have a box of chocolates as a child and cautiously take a small bite of each to make sure it was the one you were looking for? Well you won't have to do that with this box because every single flavor combination in here is worth devouring. Highly recommend for a sweet treat at home!

Kristen I.
★★★★★

Speedy Delivery!!

Was so impressed with how fast the assortment of wonderful Lillie Mae chocolates arrived at their destination in Pennsylvania! Thank you to all my friends at Lille Mae's. You make me smile every time I walk through that front door!

Barb H
other Yummy Caramels and chocolates
Awesome chocolates and great service!
Awesome chocolates and great service!